Compact 250SP Grinder & Polisher launched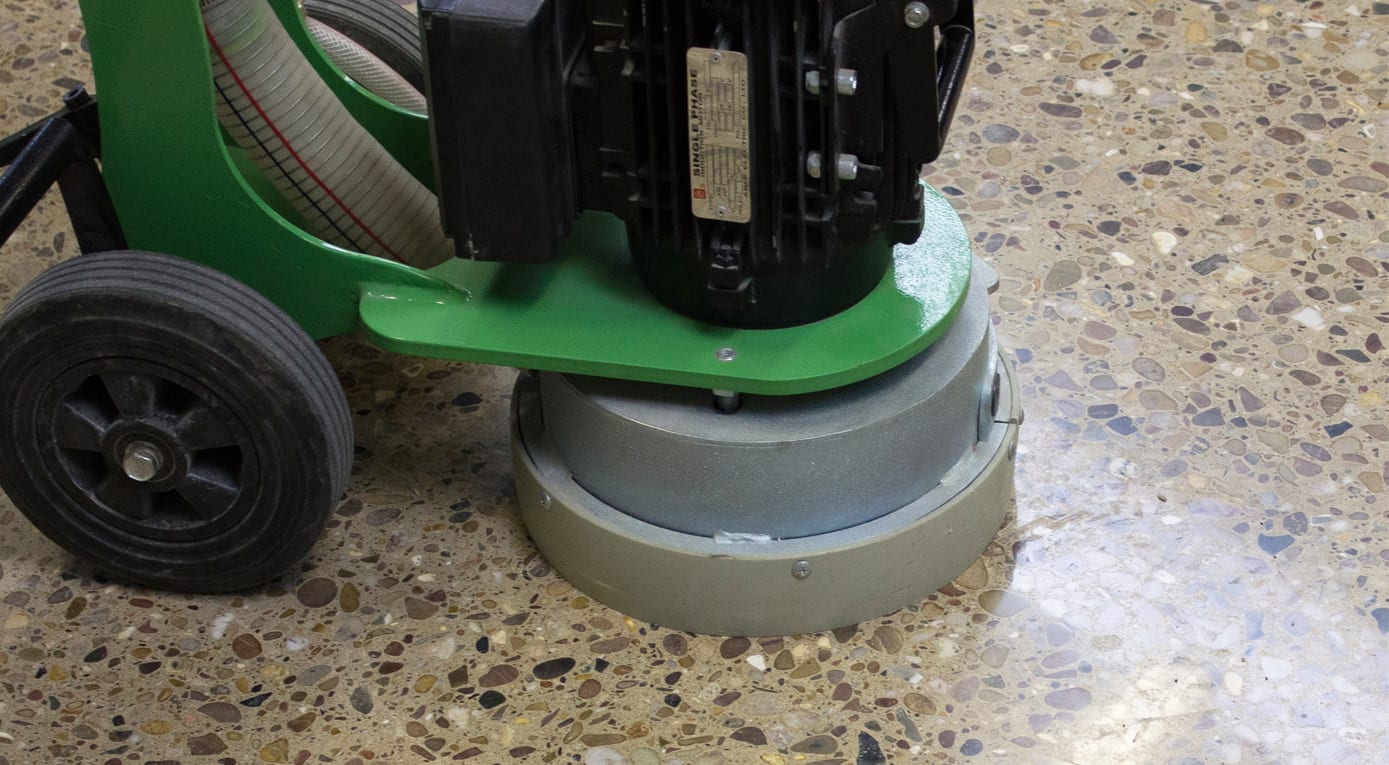 After its successful launch into the hire market, The Preparation Group's 250SP single-head 110v diamond grinder and polisher is now available to purchase. A compact, easy to use surface grinding machine, robustly built from steel, the 250SP is also uniquely equipped to prepare floor edges and for polishing hard floors.
A wide range of interchangeable diamond accessories make the 250SP floor grinder a multi-functional machine, capable of making short work of;
cleaning and keying surfaces
removing concrete laitance
smoothing and leveling surfaces
de-scaling and removing floor glue and bituminous adhesives
removing floor paint
dry and wet floor polishing of hard surfaces e.g. polished concrete
polishing cementitious screeds, decorative resin systems and terrazzo to a high gloss finish
Its guard also has a removable section to enable the disc to grind floor edges, preparing and floor polishing right up to walls and vertical surfaces that are usually inaccessible.
The 250SP is designed to be used with dust extraction for clean, safe operation, with the additional option of wet use. For wet polishing, e.g. concrete polishing where the concrete has been previously ground, the 250SP has a water pipe port to feed water directly onto the surface and a range of durable resin polishing pads from coarse grades to fine. Using the pads wet both enhances the finished floor polish, produces quicker results and extends diamond life.
Rather than a floating grinding head design, the 250SP enables total control. A simple wheel height adjustment lever and built-in spirit level accommodates different accessories and wearing of the diamond grinding disc, resulting in a flat, uniform and smooth floor grind, An adjustable handle also enables a comfortable operating position and folds down for compact transportation and storage.
A simple and ergonomic design for floor grinding and polishing-in-one, a reliable and durable multi-tasking machine with a huge range of applications – there's no other choice!
Want more information? Send us a message below.
Use the information below to get in touch.
[/et_pb_column]